Water Velocity Indicator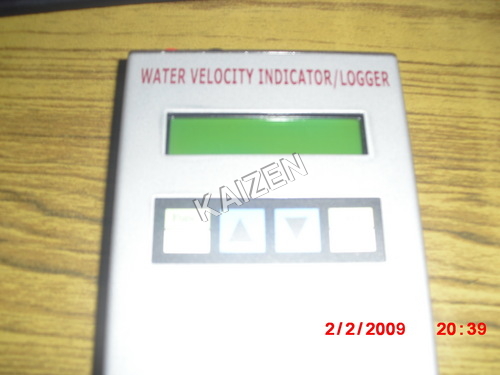 Water Velocity Indicator
Product Description
Our rich industry experience of around 7 years and market leading rates has made us major manufacturer, supplier and exporter of micro-controller based Water Velocity Indicator. Known for its accuracy and precise display of results, this product is facilitated with wide 16x2 LCD display. Water Velocity Indicator offered by us is perfect for measuring the velocity of water in a flowing stream and is compatible with any calibrated water current meter.
Features
Uses the latest Microchip's
Mounted with 4x1 tactile membrane keypad
Reliable in use
Water Velocity Meter

This Micro-controller based Water Velocity Indicator has been designed to measure the Velocity of water in a flowing stream. It uses the latest Microchip's Micro-controller and can be used with any calibrated Water Current Meter. The velocity of water is calculated as per the calibration equation provided with the Sensor and displayed on the 16x2 LCD display. The Velocity Indicator consists of 4x1 tactile membrane keypad mounted on the front panel. You can save up to 56 readings. Two terminals to connect the different types of current meters sensor are provided on the top.