Snow Gauge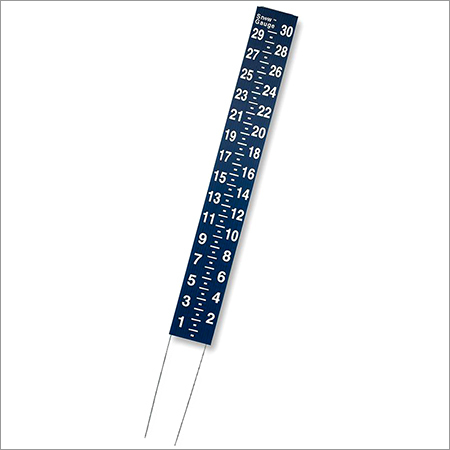 Snow Gauge
Product Description
For meeting the diversified requirements of our clients, we engrossed in manufacturing and supplying an advance range of Snow Gauge. Under the supervision of our experts, we manufacture this system by using qualitative steel and other material sourced from the authentic vendors of the market. Available in various dimensions, our offered range of Snow Gauge is specifically used for measuring fallen snow depths up to 30.
Features
Spring steel legs to withstand blizzard-force winds
Weather-resistant
Long time trouble-free use
Snow Gauge
Accurately measures fallen snow depths up to 30. Permanently marked, large, white 1/2 graduations on a green background are designed for reading from a distance. Gauge self-adjusts by sliding down the legs to allow for accurate measuring no matter how far the supports are positioned in the ground. Spring steel legs are designed to withstand blizzard-force winds. Weather-resistant corrugated plastic gauge provides years of trouble-free use. Dimensions: 42 x 4 x 1/8.