Pocket Barometer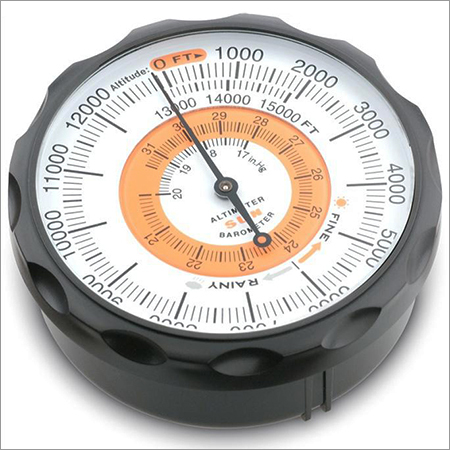 Pocket Barometer
Product Description
In our endeavor towards building a vast customer base, we have been engaged in manufacturing, exporting and supplying premium collection of Pocket Barometer. The barometers we offer are developed by using latest machines and in strict compliance with the laid industrial standards. Indicates accurate altitude up to 15,000 feet plus, this barometer are perfect for showing barometric pressure. Our Pocket Barometer is equipped with weather trend indicator that forecasts fair or stormy weather.
Features
Compact size
High accuracy
Reliable usage
Pocket Barometer
Pocket Altimeter/Barometer, English, 100 graduations. Ranges: 0 to 15,000; 17 to 31.5 Hg.

Indicates altitude accurately up to 15,000 feet plus it shows barometric pressure. Features a weather trend indicator which predicts fair or stormy weather. Measures 2.25 in diameter. A soft-side carrying case is included.