PH meter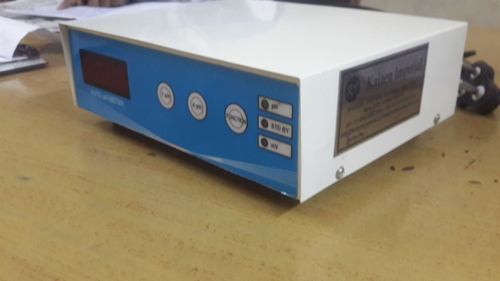 PH meter
Product Description
PH meter
Kaizen Imperial has been one of the biggest manufacturers of general laboratory instruments and we produce a wide range of these equipments. PH meter is one of our best sold products due to its long durability and reliability. We offer a wide range of ph meters and ph controllers for many kinds of environments and applications. This is a device which is used to measure the acid or base in any fluid.
Characteristics of PH meter:
Advanced Microcontroller and Absolutely user friendly design
Compliance to USP and DIN standards
Software made for ease of operation and prohibits wrong entries
Best quality material used
Long durable
Other Details:
PH meters manufactured at our place are absolutely waterproof meters. They are capable to provide accurate ph measurements in a few seconds. These equipments are available in different specifications as per the clients requirements and they are available in absolutely affordable rates. This product is widely used in sectors i.e. industrial areas, laboratories, aquariums and so on to measure the ph value. The highest quality product and their long durability is our assurance.