Electronic Clinometer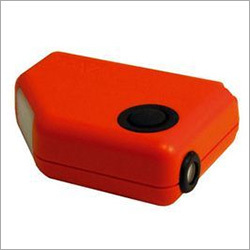 Electronic Clinometer
Product Description
Our offered Electronic Clinometers is an instrument which is used to measure angles and heights of an object. It is equipped with easy operative functions which can be shown on the display once the measurement is done and no manual counting is required. The said Electronic Clinometers are lightweight and yet rugged and are able to work under high pressure, along with this, these are highly efficient instruments featured with good battery backup as well as battery indicator.

Electronic Clinometer

These electronic clinometers provide accurate height and angle measurements quickly and easily. Height measurements can be taken from any distance or position because no fixed distance to the object being measured is required function selection is simple. use a single key to choose from these functions: DIST (distance setup and height measuring), GHT (height measuring), and DEG (angle measuring) Results are displayed once measurements is complete, and no manual counting is required lightweight yet rugged the clinometers can withstand the toughest use in the field these highly efficient instruments offer extremely low battery consumption and feature a low battery indicator.