Conductivity Meter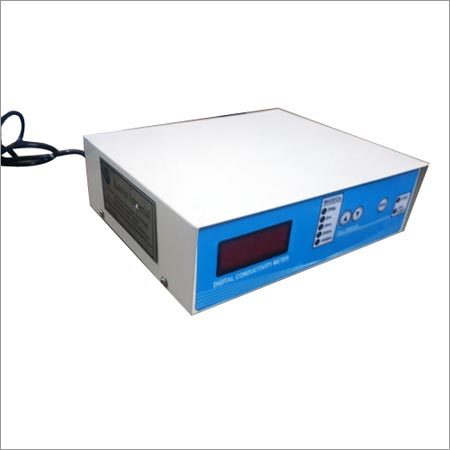 Conductivity Meter
Product Description
Conductivity Meter:
We have always been well recognized as manufacturer, supplier and exporter of Conductivity Meter. We have a wide range of this product in aspects of sizes, shapes, colors etc for our valuable customers. To assure the relevant results by this device, it is analyzed thoroughly by the team of our testers. It is used to find the level of dissolved salts by measuring the power of a solution to carry an electric current. Conductivity meter is available in multi- range in the market.
Features of the product are as follows:
Reliable
Long Durability
User Friendly i.e. easy to use
Less electricity consumption
Built in Solution Holders
Automatic Temperature Compensation
Large LCD
Manual Calibration and many more
Other Details:
It consists of TDS and manageable temperature compensation to maintain accuracy. It has a function of automatic power off with disable feature. Complete with Conductivity cell and 39" (1m) cable, 9V battery, and soft case. It requires low maintenance, the convenient design. These
Equipments are designed in such a way that they are easy to use even in the harsh environments. They are waterproof and have enough memory to store the data.